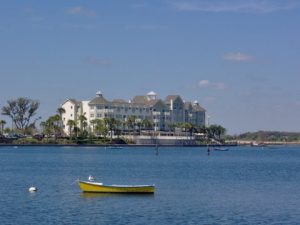 From taking a trolley tour, to meeting for the first time, to working together (sometimes over several years) to help make your dreams come true, we have been humbled and blessed to work with thousands of the Villages residents to earn their love and loyalty. I moved to the this area in 1987. I was living in this area when all that was here was Orange Blossom Gardens, a community of mostly manufactured homes on the east side off 441/27…and nothing else! I have worked in this community and watched this community grow to what we all know and love today. We believe that the home town of The Villages is the best choice for your dreams to come true. That's why The Villages is our #1 focus.
For a few years a number of us have seen the writing on the wall. Soon there will be no new homes to sell in The Villages. We knew we wanted to continue working with the best, most fun and active people on the planet. If we waited until new homes are gone to start building our future, we would be too late. It's a risk to start a new dream, but we also know from experience, when we take care of your needs first, our futures will be bright."If you help enough people get what they want; you will inevitably get what you want."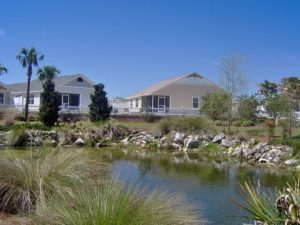 In sales, statistics reveal that 80% of the sales are done by 20% of the people! So WHY have 100-150 people running around with 150 different focuses. Why not have an option where you have the expertise and experience of those people who have been HERE in The Villages building this community with you and create an office where all we do is focus, like a laser, on YOUR pre owned home. Over many years of service we have created a reputation for hard work, creativity and innovation. Now, we will create a reputation that proves we have ONLY ONE loyalty: to sell YOUR pre owned home!! You will never have to wonder whether we are showing your home to sell a new home. We HAVE to sell your home or we don't get paid!
Our vision is to handpick the "Black Tie 10. This group of 10 partners will have sold over $1 Billion in real estate over the last decade (or two), in this community. We have identified a select few people who are in the "aspire" mode NOT "retire" mode. I personally have sold over $250,000,000 ($250 million) in real estate in The Villages in the last decade.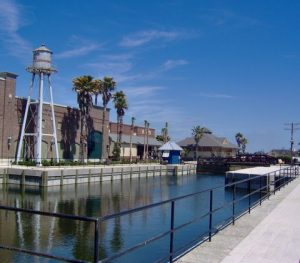 I've heard it said (whether you agree with it or not) that guns don't kill people; people do. In a way you could say big sales offices and CEO's don't sell homes…it's the sales people who work hard day and night who really sell homes. We ARE those people. None of you bought your retirement dream home because of a relationship you had with "a developer." You trusted one of your biggest life choices with …US, the salespeople who worked hand in hand with you on a daily basis! Now we WILL sell your home or we won't get paid!
Buyers, do you ever wonder why you sign away your rights to be represented with your real estate agent (No Brokerage Relationship Notice) on one of the most important decisions of your life at the most important time of your life? Who do they legally represent if not you? Whose best interest are they looking out for…legally?
Sellers, are you wondering if your agent really, truly knows The Villages? Do you ever wonder if someone is showing your home to sell a new home and why? Do you know what benefit your agent receives for selling your home over a new or newer home? We know these answers and more! Again, we have to sell your home or we don't get paid!
If you would like to know more information about why we are so uniquely different and qualified in our experience, our integrity, our professionalism and just plain fun to work with call or contact us and we will show you why working with the Black Tie 10 is always a "10 out of 10" experience!
Mark Dyer, Licensed Real Estate Broker