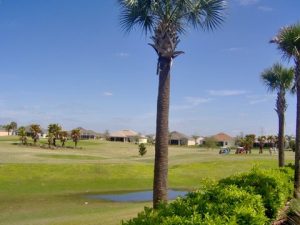 How do you describe a playground for adults? How can you put into words Florida's Friendliest Hometown where it seems strange if someone doesn't say "hi" to you when you walk down the sidewalk? It's one of those things in life that you have to come and experience. It's like trying to describe the Grand Canyon. You have to see it to believe it.
If you've ever said, "I wish things were like they used to be" then you need to see The Villages. If you have wanted to live in a place where you always feel "more than" safe, where "golf car" scavenger hunts include trying to find a piece of litter (really) and where there are more things to do, it will make you wish you could have started out retired years ago just to be able to try all the 1,000's of planned activities offered weekly in one The Villages community where you can get just about anywhere on your golf car, then you MUST come visit The Villages. Come see two downtowns where you can relax, socialize, people watch, enjoy live music daily or shop by storefront "like it used to be" while walking along gorgeous streets!" Have you ever wanted to be a star on stage or a clown (for real)? You can in The Villages. If you can think of it…you can do it here. (with the exception of snow skiing or surfing- HA)
EVEN BETTER you should see it through the eyes of someone who has watched it grow from a park with a few hundred manufactured homes, one golf course and a couple pools to what it is today, by taking a "Personal-important to you" tour. Call or contact us today to allow us to take whatever time you need and let us "personally" show you what is important to YOU. You won't be rushed or just another number walking in our door. That is my PERSONAL promise to you!